CHSRA Finds Savings in Tunnel and Station Sizes
One way you can spot an anti-HSR media bias is that the only consistent thing in a particular reporter's coverage is that every story will make the project look as bad as possible – even if that contradicts previous criticisms.
And so it is with Ralph Vartabedian's latest story about the CHSRA's decision to shorten the size of stations and tunnels. This is a sensible way to save costs without hurting system operations. If the criticism of HSR was that it was too expensive, Vartabedian would report on this move positively.
Instead he reports on it negatively – because the only consistent thing is to paint the project in a bad light:
The California bullet train authority has told its design engineers that the future system would have shorter trains and smaller station platforms, reducing the capacity of individual trains by roughly 50% and potentially the capacity of the entire Los Angeles-to-San Francisco route….

In May, the authority's managers decided to cut the maximum operating speed of trains inside tunnels from 220 mph to 200 mph, a result of building tunnels with smaller cross-sections. The authority also cut in half the speed of trains as they merge from station tracks onto the system's main line, a move that would reduce the very long lengths of transition tracks in and around major cities….

The switch to shorter trains was disclosed in a Sept. 7 memo that outlined reductions in the size of future passenger platforms, based on a decision that the high-speed rail system would operate trains of only 10 cars. The previous plan was to operate a "double" train set, which could have up to 20 cars.
Vartabedian plays the usual game here of finding an "expert" who is willing to lend his professional credentials to criticize HSR – in this case, William Ibbs, a UC Berkeley engineering professor. But in reality, there's really nothing wrong with what has been proposed here.
The argument Vartabedian, Ibbs, and other critics are making is that shorter stations make it harder to operate a "double" train set, as systems like Japan's Shinkansen often do. But you could just as easily operate two single-sets with shorter headways. That would maintain your capacity.
Here's an example. Sometimes the Shinkansen operates a single trainset: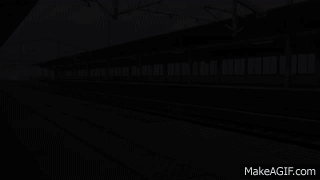 And sometimes it operates a double set: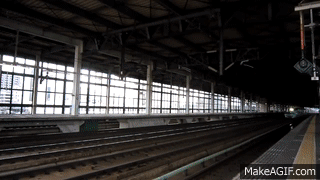 (Both gifs come from this video.)
Many European systems commonly operate single sets, such as Eurostar, the TGV, the AVE, and so on. So the CHSRA isn't doing anything significant here in terms of capacity. But the savings is significant and welcome.
The same is true of tunneling. Lowering the tunnel speed from 220 to 200 mph provides a big cost savings on the cost of tunneling, but at a minor time penalty – that will likely be made up by other time savings elsewhere, including going almost directly from Palmdale to Burbank under the mountains rather than going via Santa Clarita.
So the CHSRA's decision is sensible, as is often the case. But HSR critics will find something to criticize no matter what they do.